Specialists Winnipeg & Surrounding Areas

All homes require adequate ventilation for the safety of their occupants and to remove excess humidity, air borne pollutants and doors.
As more homes are built and renovated with energy conservation in mind, they are more air-tight, and the need for balanced mechanical ventilation is even more obvious.
For over 50 years, Custom Vac Ltd has redefined ventilation by combining innovative technology, expertise and quality installations to offer the most extensive lines of heat and energy recovery ventilators available.
Which type of ventilator is right for me? HRV or ERV?
Heat Recovery Ventilator (HRV)
In colder climates where heating is essential, the heat recovery ventilator (HRV) is the best choice. The HRV keeps your home supplied with a steady flow of fresh outdoor air. As stale warm air is expelled, the heat recovery core warms the incoming fresh , colder air before it is distrubeted throughout your home.
Energy Recovery Ventilator (ERV)
ERV's are suited to all climates including those with hot humid summers, where homes are air-conditioned and possibly dehumidified during large parts of the year. In dry climates and humidified homes, when the humidity level is reversed, the EVR limits the amount of moisture expelled from your home.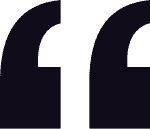 We just had a brand new hot water tank installed in our home. The guys that installed the hot water tank were so professional and polite. After they were done, the area they were working in was cleaned up and tidy. Denise, who is in the office is very polite and extremely helpful. We were in a bind and needed a new hot water tank immediately and she accommodated us, with no problem. If you are looking for an experienced and professional company for your home needs, Custom Vac is where you should go.
– Deanne Zilinsky
Very friendly guys!. The lady that works in the shop was very helpful and seems like she is a busy lady. I loved talking with her. I would highly recommend this company if you need a new HVAC or water heater.
– Nolan Willman